El Cajon Gold Buyer - Cash for Gold
Sell Gold Like a Professional - (619) 236-9603 - Free Gold Appraisals
Annika D.
This was my first time selling my old jewelry. I was very surprised. I'd only heard about this place on Yelp when I researched places to go. Upon arriving, I was immediately struck by the elegant decor, and the professional atmosphere. The people working there were pleasant and personable. I was a walk-in, but was treated like a regular customer. I came in with my children - that was not a problem.
I feel that the return on my jewelry was very fair. I was pleasantly surprised, and I highly recommend this place to my closest friends and family. It reminds me of a New York boutique.
How to sell my gold jewelry? Listen to one of our customers talk about her experience.
Sell My Gold Jewelry

- Sell gold chains, earrings, bracelets, and rings. From 10K to 24K gold.

Sell Gold Coins & Bullion

- Sell gold bullion coins, bars, ingots, and numismatic coins.

Sell Scrap Gold

- Sell broken jewelry, matchless earrings, and gold to be recycled.
Why Choose El Cajon Gold Buyer?
A+ Rating with the Better Business Bureau
30+ Years of Gold Buying Experience
Graduate GIA Gemologists on Staff
Better Cash Payments & Cash Loans
Professional Service & Relaxed Environment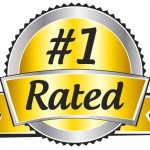 Have you been asking, "Where can I sell my gold jewelry?" or "Where can I sell my gold coins and bullion?" Smart gold sellers in El Cajon visit El Cajon Gold Buyer. We are a service division of SDJB, San Diego's most prominent buyer of gold, silver, and diamond assets.
We buy designer and mass market gold jewelry. We buy gold bullion coins like Gold American Eagles and Mexican Gold Libertads and Onzas. We buy gold bars and ingots. We buy all of your precious gold assets in a pressure free, professional environment. Join your El Cajon neighbors and sell your gold like a professional today!
Joel H.
This was my first experience with taking gold and jewelry to anyone. I researched different companies on Yelp and liked the reviews for your gold buyers. They were exactly like the reviews I had read. Everything was explained, all questions answered, nothing hidden, and best of all absolutely no pressure to sell to them. I would recommend your gold buyers to anyone! I have since been back and plan to visit them again.
Contact Our El Cajon Gold Buyers - Call 619-550-2092
Thanks for contacting El Cajon Gold Buyer. We look forward to showing the you the difference that our El Cajon gold buyers can make to your wallet. From cash for gold jewelry to cash for gold bullion coins, we are consistently ranked the most trusted gold buyer in El Cajon & San Diego County. Don't forget to ask about our no-credit check collateral cash loans if you would prefer not to sell your gold assets outright.
Our gold buying offices are located in the downtown San Diego Gaslamp Quarter. Free parking provided when you schedule an appointment to sell gold jewelry, sell gold coins, sell scrap gold, and more.